Meet Michael Young, Esq.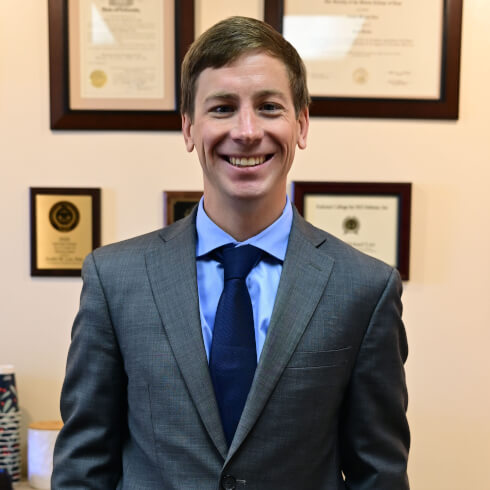 Michael Young is a former prosecutor that has recently joined our team. He has prosecuted cases across the state of Colorado from El Paso County to Larimer County and is a graduate of Colorado Law School. As a prosecutor, Michael analyzed thousands of cases for their strengths and weaknesses. Based on this analysis, he pled many of these out. Deputy District Attorneys are forced to go to trial when people choose not to plea, and Michael has tried over 40 cases before a jury and the Court. He also trained and oversaw the work of Deputy District Attorneys, worked on the D.A.'s Vehicular Homicide Team, and received the D.A.'s Trial Excellence Award in 2022.
Prior to his legal career, Michael worked with people suffering from mental health challenges, substance abuse issues, and intellectual or developmental disabilities. He weaves his knowledge of these subject areas into his practice of law.
When Michael is not working, he is hiking, biking, bouldering, or reading.